Twin Territories Land Company
Integrity. Reliability. Hard Work.
Twin Territories Land Company is a full-service oil and gas consulting firm dedicated to providing our clients with comprehensive land services. Our experience, expertise and commitment to excellence enable us to adapt to our clients' needs, providing efficient and cost-effective land services of the highest quality. Established by third-generation Landmen, Twin Territories Land Company was founded on the principles of integrity, reliability, and hard work.
Services
With experienced land professionals at its foundation, Twin Territories Land Company is capable of executing projects of any size and scope.
Title

Detailed Surface, Mineral & Leasehold Ownership Reports

Privately Owned, State, Federal & Restricted Lands
Producing & Non-Producing Lands

Detailed Leasehold, Wellbore & Unit Summaries

Summary of Applicable Regulatory Filings
Statement of Applicable Well Records

Title Opinion Analysis & Curative
Spacing Abstracts
Digital Imaging & Abstracting
GIS Mapping

Acquisitions

Oil & Gas Lease Negotiation & Acquisition

Privately Owned Lands
Bureau of Land Management
Bureau of Indian Affairs & Restricted Lands
State Agencies

Easement Negotiation & Acquisition

Surface, Subsurface & Right-of-Way

Seismic Permit Negotiation & Acquisition
Well Site Damage Negotiation
Oil & Gas Lease Analysis & Administration

Regulatory

State Regulatory Filings

Increased Density
Location Exception
Spacing
Pooling
Horizontal Multi-Unit

Expert Witness Testimony
Federal Regulatory Filings
State & Federal Permitting
State & Federal Compliance

Due Diligence

Asset Value Ranking
Audit of Internal Files
Detailed Data Exchange Logs
Review of County, State & Federal Records to Verify Assets
Review of Applicable District, State & Federal Court Records
Analysis of Existing & Proposed Agreements
Examination of Regulatory Bonds, Permits & Licenses
Audit of Asset Schedule
Encumbrance, Litigation & Claims Schedules
Title Discrepancy Reports with Curative Recommendations
Experience
Twin Territories Land Company is staffed with experienced, knowledgeable, hard-working land professionals, all of which are members of the American Association of Professional Landmen, with expertise primarily in Oklahoma, Texas, Kansas, Arkansas, New Mexico and Colorado.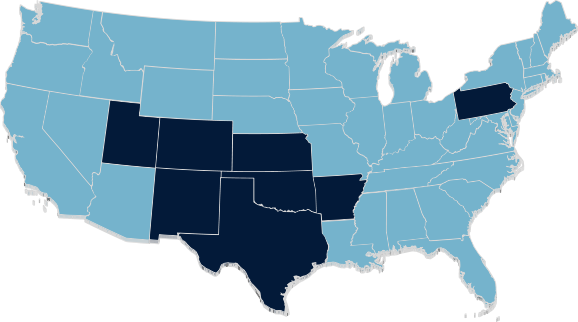 Leadership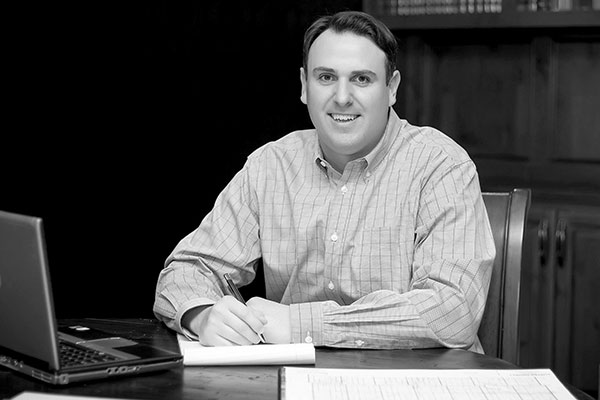 Doug Smith, MBA, CPL
Doug Smith, Co-Founder of Twin Territories Land Company, holds an MBA in Finance from Oklahoma Christian University and is a Certified Professional Landman accredited through the American Association of Professional Landmen. With 20 years of experience as a Landman, Doug's areas of expertise include the acquisition and divestiture of oil and gas leases covering private, state, federal and restricted lands, working interests and mineral interests, negotiation of well-site damages and acquisition of right-of-way agreements. In addition to overseeing all phases of our negotiations, acquisitions and divestitures, Doug directs the preparation of all regulatory filings and provides expert testimony on behalf of our clients at the Oklahoma Corporation Commission.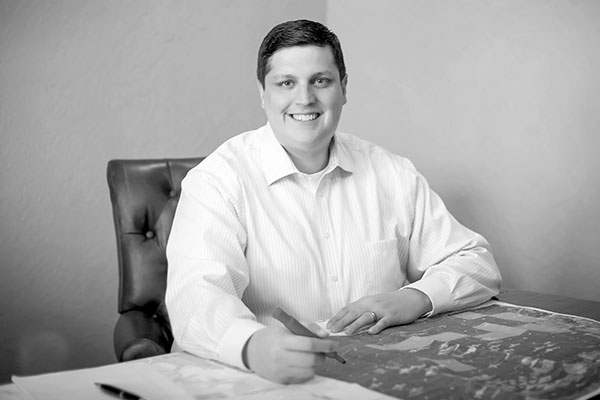 Matthew Smith
Matthew Smith, Co-Founder of Twin Territories Land Company, has 20 years of landwork experience primarily focused in all areas of title examination, beginning his career as a Landman while attending the University of Oklahoma where he earned his Bachelor of Science. During the course of his career, Matthew has advised some of the nation's largest independent oil and gas companies throughout the due diligence phase of a multitude of mergers, acquisitions, divestitures and joint ventures ranging in complexity and value up to multi-billion dollar transactions. Using his expertise in title examination and due diligence, Matthew oversees all aspects of our effort to determine detailed surface, mineral and leasehold ownership on both producing and non-producing assets.
Contact Us
PO Box 722586
Norman, OK 73070

Follow Us